About Us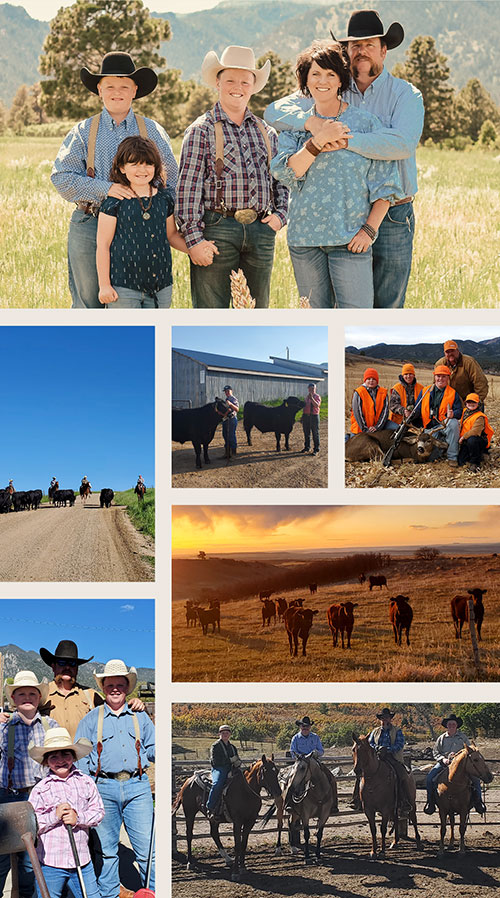 Meet the Clennin's!
Becker Pit, LLC is a family-owned and operated gravel business located in Rye, Colorado by the husband and wife duo, Austin and Betsy Clennin.
It's an Entire Family Effort
Austin's dad, Rich, and brother, Justin, have an important part in the business' operations. Rich has been doing dirt work in the Greenhorn valley since the early 1970s, specializing in general-to-difficult road building and road maintenance.
Austin and Betsy live on a fifth-generation working ranch and cattle operation in Rye, Colorado which also happens to be the home of the Becker gravel pit. They are proud to be a part of a successful operation that employs others in their community and continues to support their family's growth.
Their business values include quality, longevity, and integrity. They pride themselves on the quality of their products and the service completed. They continue to do it right the first time by providing quality products that last while completing the project with expertise. Each project is initiated with transparent conversations and expectations for each and every client and job at hand.
The Backstory of Becker Pit
The Clennin Family have always referred to two pastures on the ranch as the "Becker Pastures" as it was the old homestead owned by the Becker Family. When they came to a point in their lives when they wanted to add a gravel pit to their land, they decided that an area in one of the "Becker Pastures" was the perfect place because the existing aggregate was favorable for crushing and producing gravel.